It's already back to school for teachers in Florida, so that means less time to bake in the sun. I love a quick "make ahead" meal for times like these that I can just grab on-the-go. My bell pepper omelette sandwiches are a fairly easy to prepare are low in calories, high in fiber and protein, and easy to freeze and reheat (and they're yummy too!)
Ingredients:
Light multigrain English muffins (Thomas's)
1 bell pepper
1 cup Egg-beaters
1/4 cup pico de gallo
2 cheese slices
Directions:
Slice bell pepper and reserve 4 slices from widest section.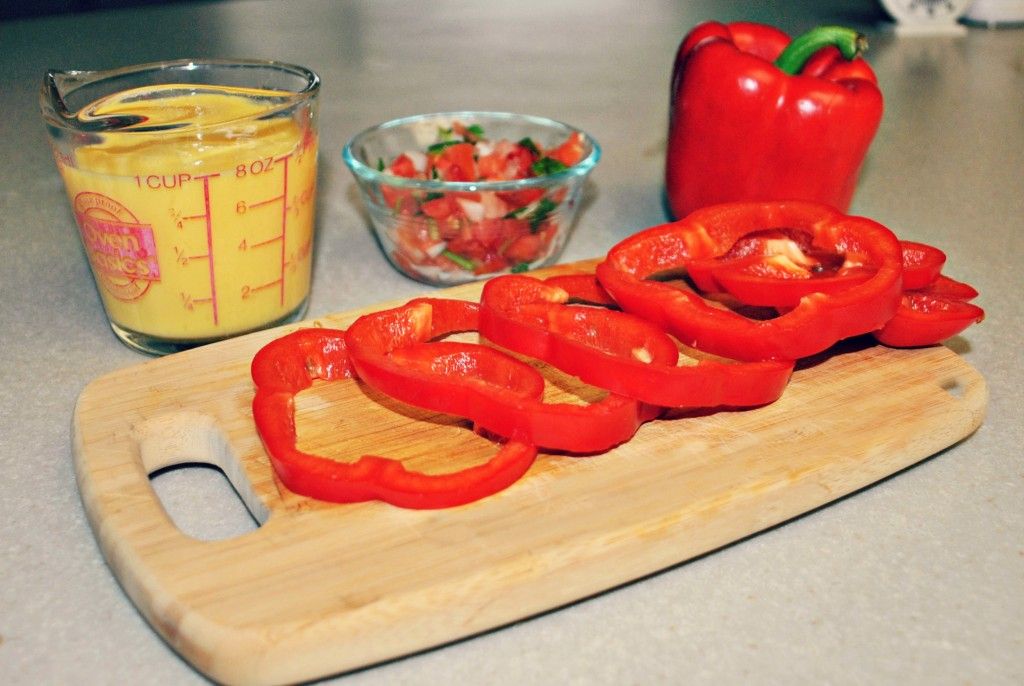 Spray frying pan with non-stick cooking spray and pre-heat on medium. Place first pepper in pan and slowly pour 1/4 cup egg-beaters in center of pepper. (If you pour it too fast or if the pan isn't hot enough, the egg will run out). Spoon 1 tbsp of pico de gallo into egg mixture.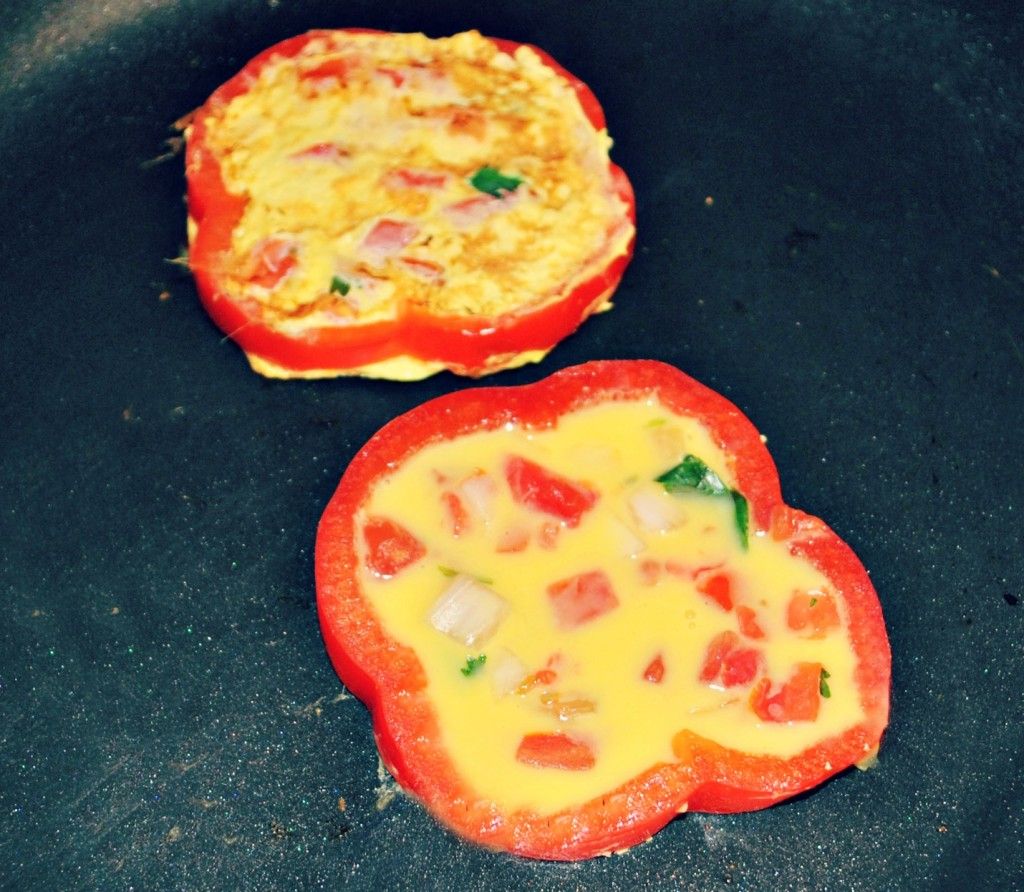 Repeat for remaining pepper slices. Cover and flip when surface of egg mixture starts to solidify.
Toast English muffins and place one half slice cheese on each bottom piece. Top with pepper omelettes. Serve right away or wrap in parchment or deli paper and freeze in a large zipper bag. Reheat in parchment/deli paper in microwave flipping halfway through (time will vary based on microwave). Makes 4 sandwiches. Also works great with sunny side up eggs instead of mini-omelettes!
Nutritional Information:
Per sandwich: Calories: 163, Carbs: 27, Fat: 3, Protein: 13, Fiber: 8, Sodium: 458