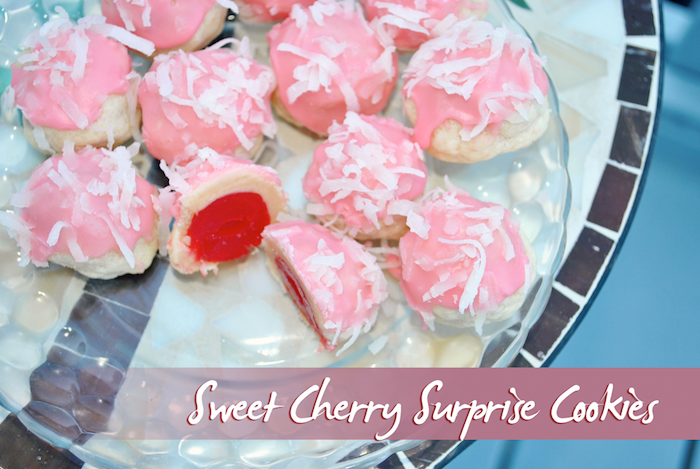 It's been too long since my last post — my teaching job demands most of my time (5 months until summer vacay!), but somehow I found the time to make a ridiculous amount of cookies for Christmas.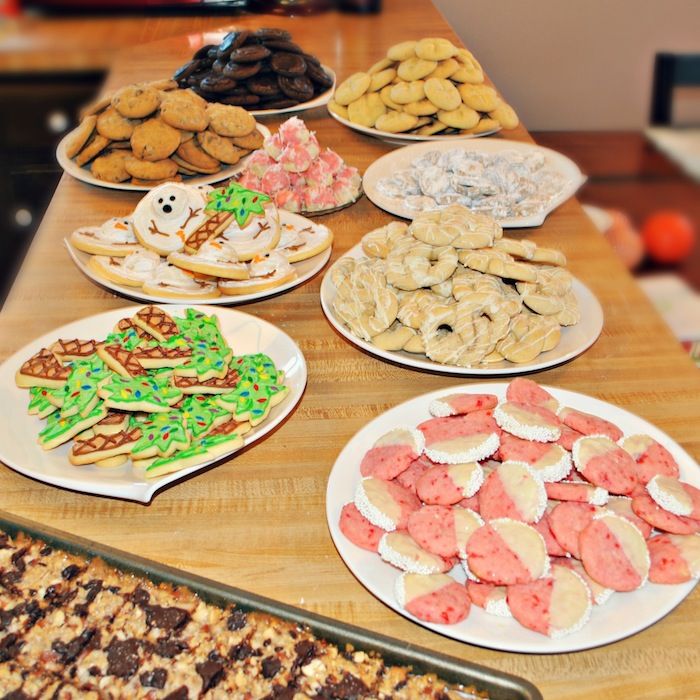 In the past, I've teamed up with my friend, Carolyn, for a "great cookie bake", but this year I had to go solo because of the miles between us. It was decidedly not as fun, and maybe next year I'll get her to come down here to continue the tradition. Seriously, we've made a boatload of cookies over the years. I wish I took more pictures back then, but here's an idea of our craziness: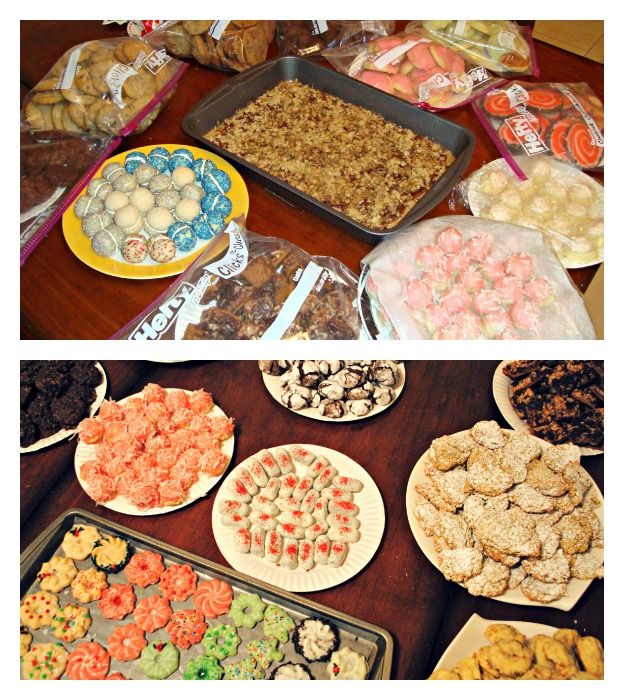 Top, 2010 Spread. Bottom, 2011 Spread. (My half of the goods ONLY)
I'll try to feature a few of the cookies I made this year, but I'll start with my most famous, most requested, and most beloved cookie: Sweet Cherry Surprise Cookies. Although I change up several of the cookies I make each Christmas, these babies are never left off the list. I started baking these cookies when I was very young (I think I found the recipe in one of my mother's old handwritten cookbooks). I recorded this recipe in our family cookbook and have made these countless times over the years because they are simple, require very few ingredients, and pretty much everyone loves them.
Ingredients:
1 large jar of Maraschino cherries (no stems)
3 oz of cream cheese
1/2 cup butter
1 cup flour
1/2 cup sweetened shredded coconut
2 cups powdered sugar
cherry juice (reserved from jar)
Directions:
Drain cherries reserving the juice. Pat cherries dry with paper towels. To make dough, blend cream cheese and softened butter and flour in standing mixer until well mixed.Wrap dough around cherries, sealing them well by rolling in hands after wrapped.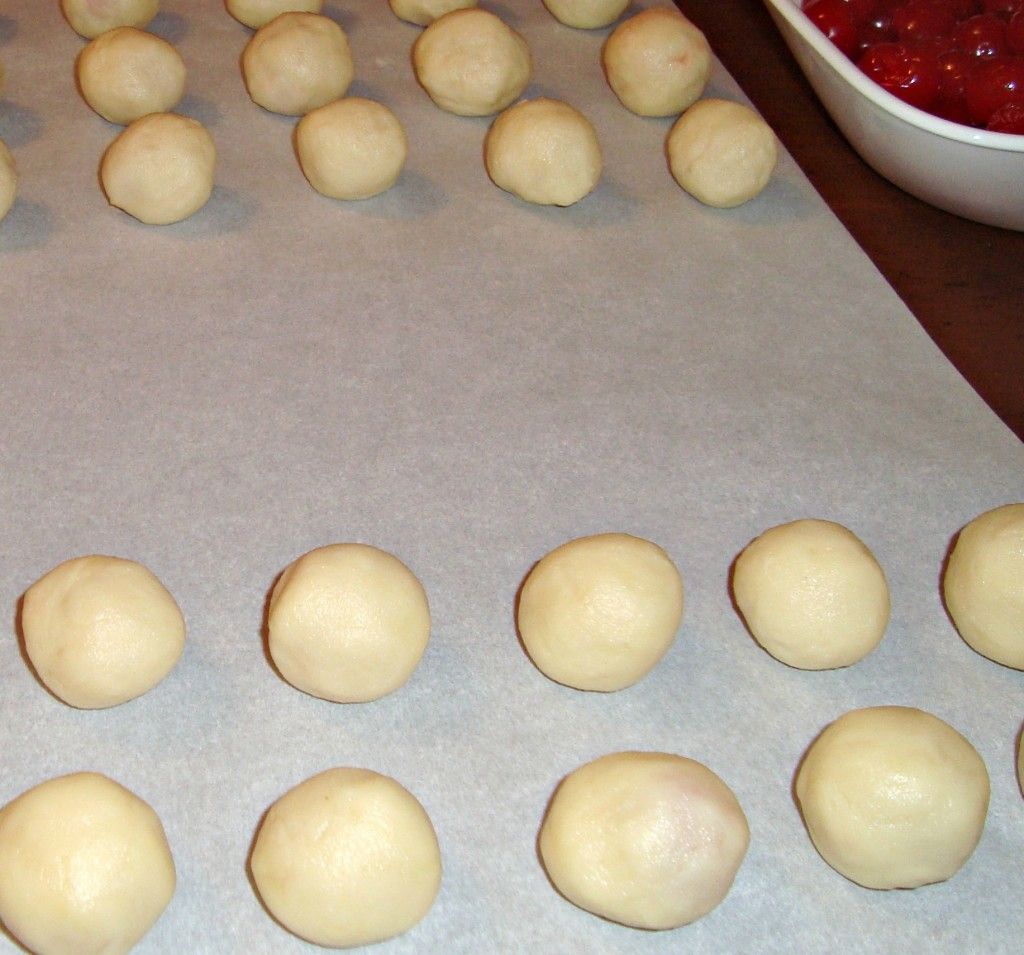 Place on cookie sheet (ungreased or on parchment) about 1 inch apart (they do not rise). Bake at 350 for about 13-15 minutes. When cool, ice the cookies (just the top) and dip in coconut before icing sets. To make icing, mix cherry juice and powdered sugar to desired consistency. Makes about 2 dozen.