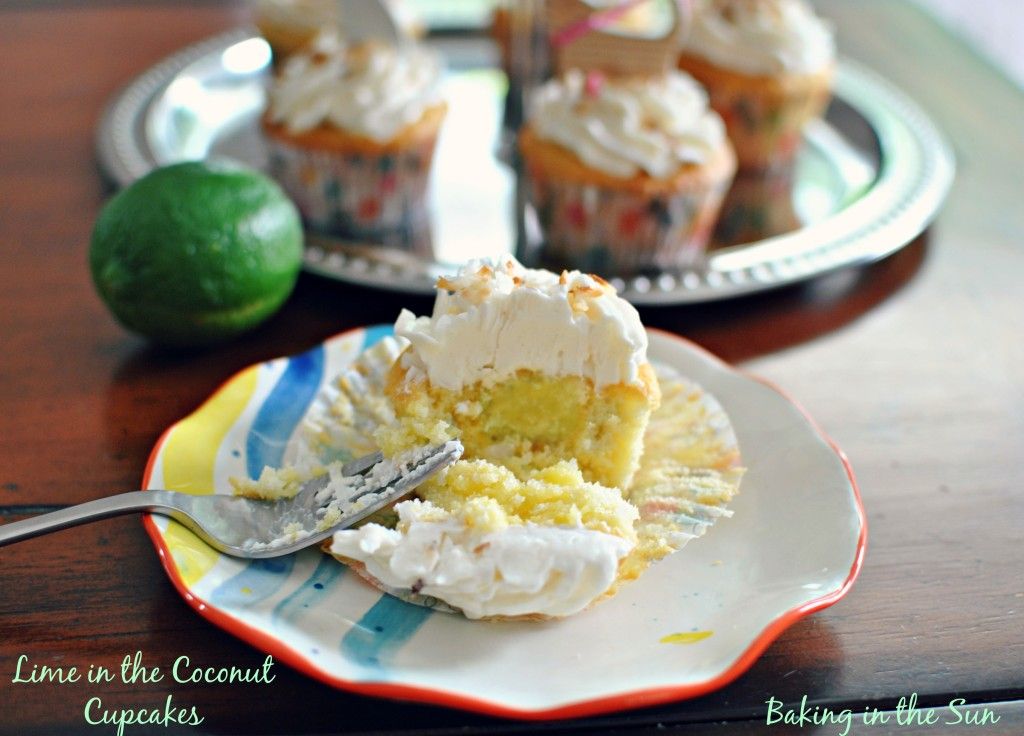 A few weeks ago, we adopted an adorable Ragdoll kitten, Penelope. In her honor, I baked some lovely coconut cupcakes with lime curd filling — sweet and tangy — just like our kitty! This coconut cake recipe has been a favorite of mine since way back when, but this was the first time I incorporated the lime curd filling. It compliments the flavor amazingly, and is a cinch to make. I made these in cupcake form, using adorable kitten liners and flags, but this recipe also works well as a layer cake. If you choose to make the cake, just spread the lime curd between the two layers.
Ingredients in Cake:
2 cups unbleached flour
2 cups sugar
3/4 cup butter
4 eggs (separated)
1 cup milk
2 tsp. baking powder
1 tsp vanilla
3/4 cup coconut
Directions for Cake: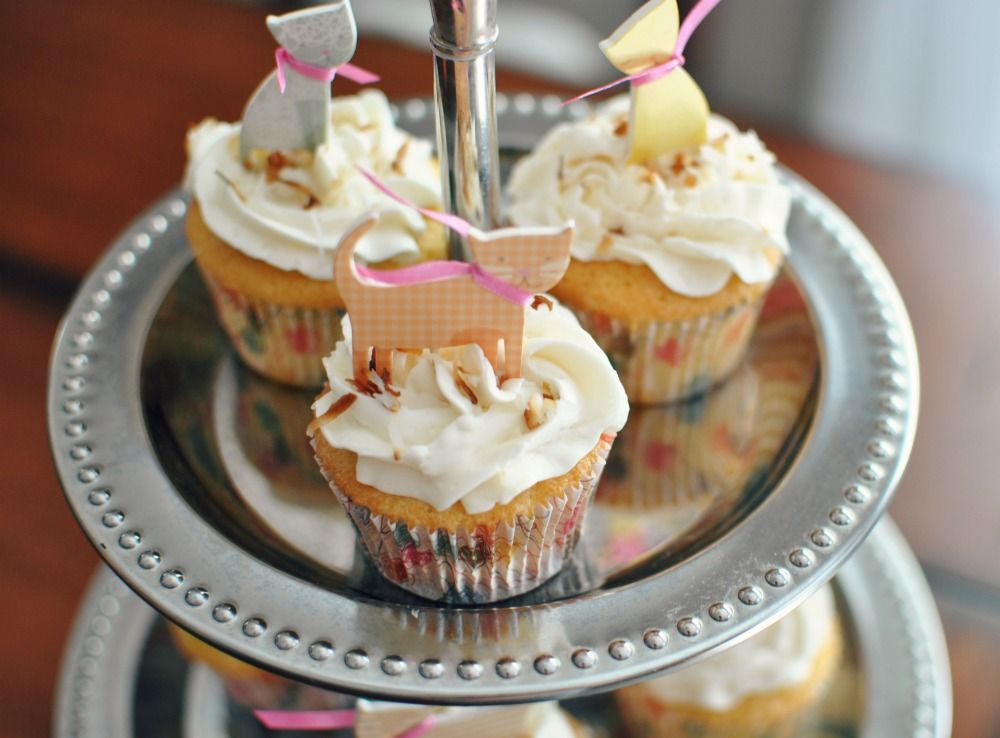 In an stand mixer fitted with a metal bowl, cream sugar and butter, and then incorporate egg yolks one at a time until well mixed. Next add milk, coconut, flour, and baking powder. Pour mixture into a large mixing bowl. Clean stand bowl well, and dry thoroughly. Beat room temperature egg whites until stiff peaks form. Gently fold egg whites into batter with a rubber spatula. Spoon mixture into 24 cupcake liners evenly (can also use well-greased and floured 9" layer pans (2)).
Bake at 350 degrees for about 25 minutes (30-35 for layer pans). Cool well.
Ingredients in Lime Curd:
3 limes (room temperature)
3/4 cups sugar
1/4 cup butter
2 eggs (room temperature)
Pinch of salt
Directions for Curd:
Remove the zest from the limes. In a food processor, pulse with sugar until zest is finely minced. Squeeze limes to make 1/4 cup juice. In a stand mixer, cream the butter and sugar/zest mixture. Add the eggs, and then the lime juice and salt. In a small saucepan, heat the mixture on low heat, stirring constantly, for about ten minutes until thickened (mixture will be thickened right below a simmer). Cool.
Ingredients in Frosting:
1/2 cup solid shortening
1/2 cup butter
1 cup powdered sugar
3/4 cup milk (lukewarm)
1 tsp vanilla
toasted coconut (if desired)
Directions for Frosting:
Beat shortening, butter and powdered sugar until well mixed. Add milk and vanilla. Beat at high speed until like whipped cream (10-15 minutes).
Assemble:
Fill the cupcakes with a tablespoon of lime curd using the pastry bag method, or with a cupcake corer. Pipe frosting on top. Sprinkle with toasted coconut if desired. Enjoy!